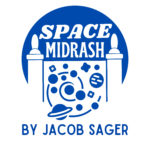 In this episode, Jacob recalls the two Space Shuttle disasters and the Jewish Crew members aboard those flights.
The Space Shuttle Challenger exploded during takeoff on January 28th, 1986 The Space Shuttle Columbia disintegrated during reentry on February 1st, 2003.
---
Challenger – 18 Sh'vat 5746 / 28 January 1986
Columbia – 29 Sh'Vat 5763 / 1 February 2003
Judith Resnick, Mission Specialist and first Jewish-American in space died on the Challenger.
Ilan Ramon, Payload Specialist and first Israeli in space died on the Columbia.
---
EPISODE HIGHLIGHTS
[01:31] Major Misconception about Jewish Astronauts
[03:30] Challenger Disaster
[04:33] Columbia Disaster
[06:14] Life of Judith Resnick
[07:34] Life of Ilan Ramon
[10:03] Callback to Episode 3: Who are the Jewish Astronauts
[10:23] Thank you to Judith and Ilan for their leadership
[11:18] Request for Reviews!
---